0905 977 542 oxur@oxur.eu
Turnkey house pricing
Our clients expect exact price of a turnkey house. Unfortunately, or luckily, we can´t give a stable price.
Different clients, different constructions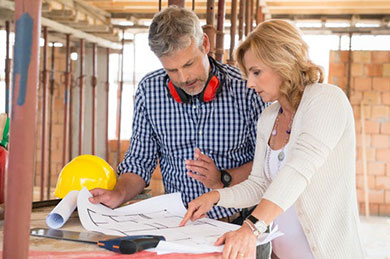 Some of our costumers are craftsmen so they can lay flooring, install electric power and toilet facilities by themselves. They are interested in a basic house construction where they can save some money. They can easily decorate the house on their own, till the last tile and as they wish.
On the contrary, the turnkey house pricing is a bit higher. However, the new owner will be freed from all finishing works. All you are required to provide is the new furniture.
We build for people and we are aware of it
We can build a new house for the price which will contain exactly what you need. Therefore we do not talk with our clients about fixed packages, but about a house construction that will meet all their desires.
There is one thing that differentiates us from the competition: we never change once set price, the price we quote is the price you pay! Keeping our word builds trust.
Let´s talk about price without engagements
We will gladly convince you that the price of an economical house can be affordable for your budget.
What next?
Check out our family home plans
What are your possibilities of construction financing?
What is the construction process of turnkey houses