0905 977 542 oxur@oxur.eu
Turnkey houses
We started to build turnkey houses 22 years ago. Since then we have built many prefab and brick houses but also wooden family houses in Slovakia and other European states as Switzerland, Germany, Austria and Italy.
We build ecological and affordable houses from natural materials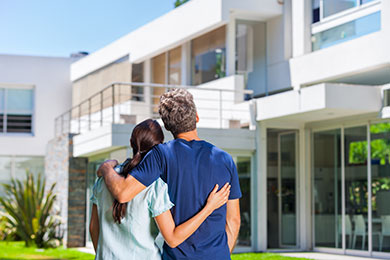 We build from starter homes to luxury states using available and reliable materials:
brick houses, typical for traditional construction with a compact structure and long service life;
prefab houses with great thermal insulation for those, who appreciate quick and affordable housing;
log cabin with unique indoor climate for healthy and ecological living.
To build a family house is not a piece of cake. The whole process of construction includes many steps, plenty of technology processes and inevitable administration. One bad decision about the construction or pendent document can cause danger to your lifetime investment.
We will take care of your new living from the selection of project to the moving in
We will help you to choose the most suitable project and design optimal run of the constuction or to plan your financing. We will also execute a complete project and help you to obtain all the documents which are necessary for construction permit and then we start to build your new home.
You can save some money and gain the best quality with our benefits
We are multi-purpose – all the work is performed by our trained and certified staff. While working with other construction companies you may come across with many problems. We try to prevent this deficiency and possible misunderstandings. With us everything goes smoothly and you will save time and money;
We are providers of windows, doors and stairs. You don´t have to look for other companies, you will communicate with only one provider and you will lower the risk of possible warranty claim. Thanks to these benefits you will also save your finances;
We build for you just the way as if it was for ourselves;
Our clients in Switzerland, Austria, Germany and Italy appreciate our 22 years of experience. We believe that it is better to predict the problems than deal with them later;
We use exclusively certified materials;
We don´t save on material where we don´t have to. Our turnkey homes have economical and intelligent heating, high-class heat cladding of home´s outer walls, ceiling and floor which can avoid further apperance of a thermal bridge.
Take advantage of our experience and be one of the most satisfied customers. It will be an honour for us to take your project from dream to completion.
What next?