0905 977 542 oxur@oxur.eu
Construction works
We have carried out construction works since the beginning of our work for our clients in Slovakia and Europe. We offer masonry, carpentry, heat cladding insulation, installation of plasterboard ceilings and cross walls, wall panelling, paving, installation of doors and other minor works.
We are manufacturers of windows, interior doors, stairways and stair-rails
We manage every turnkey house, reconstruction or new building without any help of other subcontractors.  Our clients communicate with only one supplier – us. This reduces the risk of warranty claim and accelerates the construction work.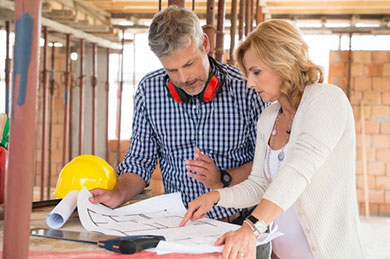 Why us?
We save your budget. The wider range of work we do, the more preferable price you get;
We save your time. We manage all the handicrafts so you won´t have to search for other suppliers;
Excellent communication is fundamental to our company;
Have you realized that you need to make a change of your plans? No problem for us. We are flexible and we can quickly transfer your requirements into the implementation;
Our work experience and practice is a guarantee of quality.  We have been working in Switzerland, Germany, Austria and  Italy.
Price list  is not important
What is important is the final price. We will ask you to show us project documentation or give us the most exact description of work and materials. We are very thorough while obtaining information.
Based on these details we prepare price offer without engagement. Then we answer all of your questions, specify the details of implementation and after your approval we launch the work.
We perform the work and hand over the property to you.
Even after the handover of the property we remain in touch with our clients. Interior doors, windows and other mechanical components need service and we will gladly provide it.
We have a good reputation also as a sub-provider
Are you a company seeking a supplier of construction work? We offer you reliability, high quality, keeping the deadlines and price you will be happy with.
Direct communication with the customer makes the process of construction simple. All the details and demands will not be of your concern. We will take care of everything and you can dedicate your time to your family and job.
Contact us and we will prepare construction price offer without engagement.
Construction work is our domain range. Check out our references and see it for yourselves.